---
A founding and long time title sponsor Bike Mart formerly  known as Richardson Bike Mart sponsored and supported the league since day one back in 2006 and has always supported bike RACING so naturally they are a major sponsor of the Cedar Hill Race Festival.  You can visit any of their 7 locations in Prosper, Frisco, McKinney, Richardson, Dallas (White Rock Lake), Dallas (Preston Hollow), Fort Worth, or online but if you've never been to their main store at Coit & Campbell in Richardson then you quite simply have to check it out. It has to be one of the largest shops in the country by square footage, if not the world.  It is seriously the size of a grocery store.
---

Starlight Custom Apparel is an awesome, growing company specializing in a full range of custom cycling clothing items ranging from jerseys & bibs to hats, gloves, warmers, booties, and more.  The minimum order size is just 6 pieces and they're even still affordable at that quantity.  They offer super nice high-end stuff too and give additional price breaks as your quantities increase.  They even offer semi-custom items and general production stuff too.  Oh and in addition to sponsoring the race they were a long time sponsor of the high school league by giving a sweet deal on leader's jerseys and BIG discounts for all our league-member school teams when the league had teams.  They are also where the Jesuit Dallas Varsity Cycling Team has gotten their uniforms for many years.
---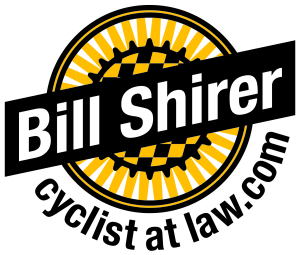 Bill Shirer, an accomplished racer and a knowledgable lawyer for all your cycling legal needs available on-line at www.cyclistatlaw.com
---
A founding and long time race partner and sponsor B&B Bicycles. You can easily visit B&B Bicycles on your way to or from the race festival because they're located in Cedar Hill on the same road as the State Park's main entrance. They're only a couple miles away from the park by highway 67 so be sure to stop in for any last minute needs on your way to or from the race each day. They also consistently have a mechanic on-site during Saturday's racing so be sure to stop by and say hi as well as thank them for supporting the race!
---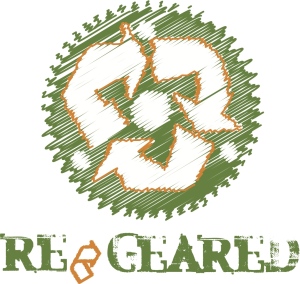 ReGeared does amazing work with recycled bicycle components and quality wood creating trophies, medals, & awards that are quite simply works of art.  Each one captures the essence of the event for which it is designed and they are all unique.  ReGeared sponsored the Texas High School Cycling League as a whole by providing discounts to the league and our official member teams for all their award needs.  The special "All 5 Finisher Trophy" for anyone finishing all 5 events at the race festival is designed and made by ReGeared as are the Jesuit Cycling Team's top end-of-season awards handed out at our end of year team banquet.